Porto Planet is a bespoke Greek travel agency.
Thanks to our knowledge and experience, we can turn your dream vacation in Greece into a specialized experience based on your own wants and needs.
Your ideas and feedback will help us design your perfect trip.
We all hold the 'real' Greece in our hearts.
"My experiences and knowledge, combined with my love of my country and the desire to share it with others has lead me to follow in my fathers footsteps and create PortoPlanet."
– Rallou Portokalakis, Founder
"I am passionate and proud to share this country that gave birth to me, and want to provide unforgettable experiences for the traveler, here at PortoPlanet, along with the love of my life, my beautiful wife, Rallou."
– Giannis Fournaros, Founder
ALL OF OUR TOURS CAN BE TAILORED

"It was a memorable tour and as Ian said a true "slow food" experience! Thanks for your generosity and hospitality, for sharing your passion for Crete and showing us all the wonderful things it has to offer. Our time in Crete was much enriched by joining your tour. Thanks again."
– Carolyn and Ian

"First of all thank you for the wonderful week with you in Crete and immersing me in the Cretan culture, food and beautiful scenery. Your vibrant personality made it so much more fun. Thank you also for sending me the recipes, I will put them to good use. Again thank you again for the wonderful time in Crete, and the cave dinner was truly a highlight during that week."
– Suzanne

"I just wanted to say, that you are a true professional and a very special person. You made the experience truly memorable. You treated all of us like family instead of just strangers.You took us to local eating establishments which really enriched the experience. The cooking classes were a lot of fun, they were very hands on, which I bloody loved. You went out of your way to make sure that we all had a fabulous time.The lodgings were very nice and the location was really spectacular! George I will always remember my time there as very special, and wish you and your family the very best. I will always have a grand smile as I remember my time in Crete."
– Diana

"Our trip was great, but of course, the highlight was our week on Crete. We have already made tsaziki, lots of boiled and sauted greens, the cucumber appetizers, the eggplant dip, and greek salad. We bought some grape leaves and phyllo dough so will try making some more dishes soon.As far as critical thoughts about our stay in Crete, we enjoyed the trip and learned so much about Cretan food, culture, and history. Thank you again for a fantastic week full of learning and good memories."
– Chantal

"Trust them for your holidays and you won't regret it. Portokalakis family deal with authentic cretan cuisine, local wineries and excursions to the most genuine and untouchable landscapes of the island, for decades. Feel like a local for a while and live the experience. Go to the right places with the right guides. For those who don't like to feel like tourists"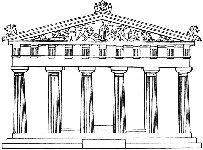 Our specialist tours allow us to share every aspect of Greece with you, so you can enjoy unique experiences.
For any interest you have, be it culture, wine, cuisine, history, or something more specialized, PortoPlanet has the perfect tour for you.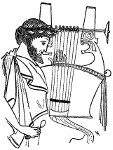 We are committed to providing you with a special experience, we aim to create bespoke tours with fine attention to detail, and to make certain your schedule runs as smoothly as possible.
Once you arrive in Greece, we are here to ensure your travel experience is exactly as you dreamed.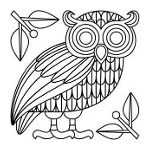 We frequently review our selection of hotels, accommodation, resorts, tour operators, vineyards, businesses and restaurants to ensure that everything we recommend offers you, the customer, a superior experience.
Your ideas and feedback will help us design your perfect trip.